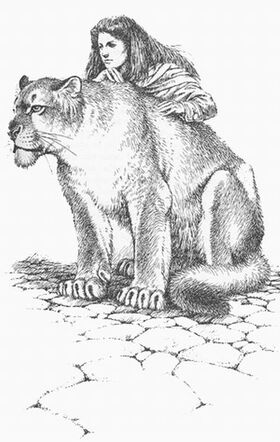 Moor cats are large cats that can blend in perfectly with their surroundings. They are almost never seen outside of their natural home in the Eastland forests, as their ability to camouflage themselves would not work well anywhere else. They were first depicted in The Wishsong of Shannara.
Notable Moor Cats
Edit
Ad blocker interference detected!
Wikia is a free-to-use site that makes money from advertising. We have a modified experience for viewers using ad blockers

Wikia is not accessible if you've made further modifications. Remove the custom ad blocker rule(s) and the page will load as expected.