---
---
Click here for more books in The Shannara Chronicles!
---
Terry Brooks
'
The Shannara Chronicles
will be coming to life this coming January. MTV adapted the book series into a show, starring Ivana Baquero, Manu Bennett, Austin Butler, and Poppy Drayton. The first season will have ten episodes.
The show was shot in New Zealand and will officially premiere on January 5, 2016. Terry Brooks has stated in interviews that he is very happy with how his book series has been represented. Read more about the show here...

---

16 & Pregnant • America's Best Dance Crew • Awkward. • A Shot at Love with Tila Tequila • Beavis and Butt-head • Catfish • The City • Bromance • Faking It • Finding Carter • Jackass • Jersey Shore • The Hills • Laguna Beach • Ridiculousness • Scream • Shannara • Teen Mom • Teen Wolf • Underemployed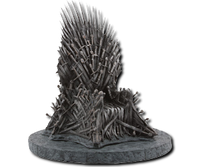 0
Shannara Wiki - Exploring the Magical World of Shannara
Join the Chat>
---

Vote in more polls here!
---

---

Create blog post
I low-key ship Allanon and Ander in the The Shannara Chronicles so I'm posting a couple short, slashy, and sweet Andernon fanvids here. :D Truth be told I actually ship Allanon more with Bandon but th…

Read more >
See more >
---

Loading RSS data...
---


Ad blocker interference detected!
Wikia is a free-to-use site that makes money from advertising. We have a modified experience for viewers using ad blockers

Wikia is not accessible if you've made further modifications. Remove the custom ad blocker rule(s) and the page will load as expected.