---

---

Click here for more info about all the novels in the Shannara series!
---
The second season of hit fantasy series
The Shannara Chronicles
is set to premiere Wednesday, October 11 at 10 PM on Spike, its new home following the move from sister Viacom network MTV.
Season 2 picks up a year after the events of last season, with the Four Lands in chaos. The re-emergence of magic has the populace terrified, and an organization called The Crimson is hunting down magic users, using fear and intimidation to sow discord among the races. Wil, scarred by the loss of Amberle and his separation from Eretria, has turned his back on his magical destiny to become a healer. But when a mysterious woman named Mareth saves Wil from a Crimson attack, he is forced to rejoin the fight. (read more)

---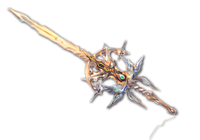 Fantasy Literature
Go to these sites for info or for help with your own wiki!
A Court of Thorns and Roses • A Song of Ice and Fire • Beyonders • The Black Company • The Brotherband Chronicles - Ranger's Apprentice - Royal Ranger • Coraline • The Dark Tower • Deltora Quest • The Demon Cycle • Discworld • The Dragonriders of Pern • The Dresden Files • The Edge Chronicles • Fablehaven • The First Law • Grishaverse • His Dark Materials • Inheritance Cycle • The Kingkiller Chronicle • The Land of Stories • The Magicians • Malazan Book of the Fallen • Mistborn • The Nevernight Chronicle • Shades of Magic • Shannara • The Spiderwick Chronicles • The Stormlight Archive • Sword of Truth • Throne of Glass • Wheel of Time • The Wicked Years
Want your community included? See how!


---

<pollsnack hash="qh3wz20i" />
Vote in more polls here!
---

---

Create blog post
I low-key ship Allanon and Ander in the The Shannara Chronicles so I'm posting a couple short, slashy, and sweet Andernon fanvids here. :D Truth be told I actually ship Allanon more with Bandon but th…

Read more >
See more >
---
Loading RSS data...
---